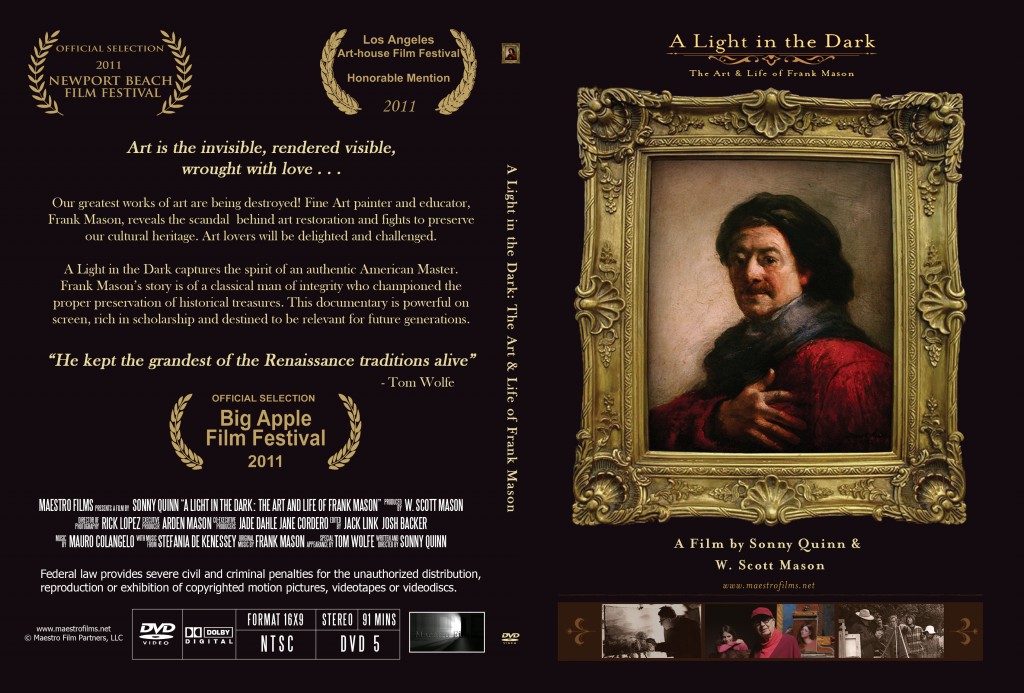 Order "A Light in the Dark: The Art and Life of Frank Mason" on DVD.

Stream the Movie
Thank you for your interest in owning a copy of "A LIGHT IN THE DARK: THE ART AND LIFE OF FRANK MASON". DVDs are also available for purchase. Upon receipt of payment your DVD will be shipped within a week.
 The price of each DVD is $30. We are offering 2 methods of payment:
1.
Paypal
:This is the most convenient form, as funds are verified promptly and the DVD can be sent out quickly. Payments should be made to this email 
maestrofilmpartners@gmail.com
.
Accounts can easily be set up and all major credit cards are accepted, as well as paying through a bank account. Please categorize the payment as Other under the Personal tab.
2. Check: Please send checks payable to "Maestro Film Partners, LLC" to the following address:
    Maestro Films
    385 Broome St. #2
    New York, NY 10013
Once you have sent payment either by paypal or check, please send us an email with your address to wscottmason@gmail.com and we will confirm the shipment of your DVD once payment is received.
 Thank You!
______________________________________________________________________________